Kaynak Türkçe'da mevcut olmadığından ingilizce'de gösterilmiştir.
Articles menu
What are Forex Rebates
Updated 26 September 2023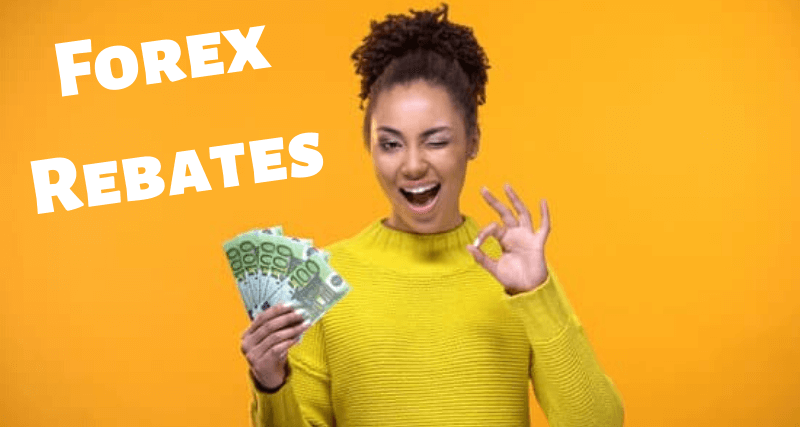 Forex rebates allows traders to earn extra cash from their trading, and with their preferred forex broker, regardless if a position is closed in profit or loss. Simply put, it's a cashback program offered by a third-party provider, linked to your forex trading account, paying you a cash rebate for each trade you make.
How do forex rebates programs work?
Step 1 — Link a new or existing forex trading account to a forex rebates program provider.

Step 2 — Your forex broker will pay part of their spread, or commission profit, for every trade you make to your forex rebates provider.

Step 3 — The forex rebates provider will pay you a cash rebate for each trade you take, whether you win or lose in a trade.

Watch the video below for a brief explanation about what are forex rebates and how forex rebates programs work.
Forex rebates programs are, in nature, very similar to a credit card rewards program. Let's take a Visa credit card, for example. When you, as a consumer, purchase something using your Visa credit card, the vendor incurs a fee of between 1.5% – 3%, which they pay to Visa, for processing the transaction.

Many consumers are enrolled in a credit card rewards program and receive approximately 1% cashback on any credit card purchase they make, paid to you by your credit card provider, out of the fees charged to the vendor.

Is it free money? Well, yes and no. It's money the consumer would not have received if they were not signed up with the rewards program, however, it's paid out to you from the fees charged to the vendor who will, naturally, add such fees into the cost of their products.

The provider typically has a contractual relationship with several different forex brokers, earning a commission for each trade placed by a trader they refer to the forex broker. The provider then pays the client a cash rebate from the commission they earn from the forex broker.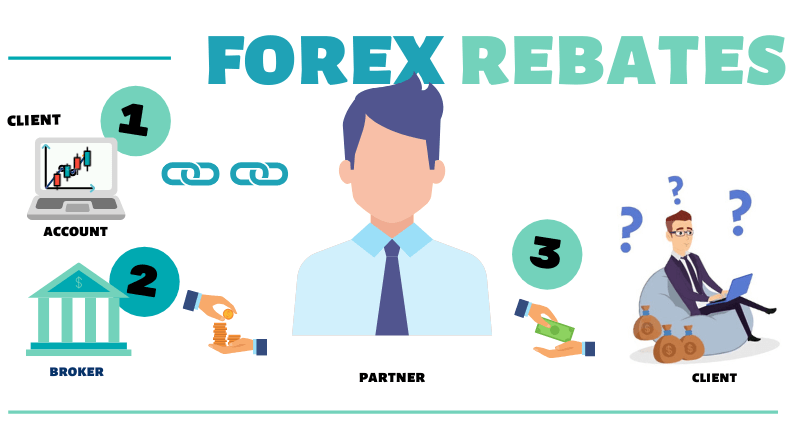 How are forex rebates paid?
Payment methods may vary amongst different providers. CBFX, for example, deals with thousands of traders in so many different countries and caters to its services in 23 languages, covering a wide array of options.
Monthly Cashback - Payments are credited and sent automatically by the 12th of the month, following the month rebates are earned in.

Spread or commission reduction - The trader receives reduced commissions and/or spreads. This is an exciting option offered by some of the top brokers, including IC Markets and Global Prime.

Paid direct to brokerage account - Cashback is credited directly to the trader's brokerage account, typically between 1-7 days after the trade is closed. This is another great option offered by some of the top brokers, including HF Markets, Instaforex, Pepperstone, and XM.

In the case of the Monthly Cashback option, monthly payments can be paid via Bank Wire transfer, Paypal, Skrill, Sticpay, Entropay, China Unionpay, and Neteller. Some payment methods, such as Bank Wire transfers are subject to fees.
Calculate your potential caskback rebates
What are the benefits of joining a forex rebates program?
Extra cash. When working with a trustworthy provider, there is no 'catch'. It is more beneficial to a trader's financial position to work with a provider than solely with the forex broker.

Protection. Due to CBFX's unique relationship with many forex brokers, we have often mediated between brokers and clients to help successfully resolve client issues. This also included clients who were having withdrawal issues.

Forex brokers are often very fast to respond to us since we typically have many clients with them. For your benefit, our knowledgeable support team is available 24 hours per day in 8 native languages and 23 total languages for any questions.

Reduced transaction costs. A rebates cashback program can reduce the actual costs of your transactions, as they are a portion of the transaction cost that is paid back to you on each trade. This will result in a lower spread and an improved win ratio. In practical terms, if your rebate is 1 pip and your forex broker spread on a certain instrument is 3 pips, then your net spread is only 2 pips.
Is it safe to work via a forex rebates provider?
Yes, 100%. Providers do not have the ability, or any direct access, to perform any trading functions on your forex trading account.

Operations on your trading platform, MT4, MT5, etc, such as placing a market order, moving a stop loss, closing a position, etc. are completely blocked to the Rebate provider.

Typically, a rebate provider will only have access to limited details, such as your name, trading account number, and depending on the forex broker, your trading history.
Are forex rebates programs legitimate?
Yes, these types of forex rebates programs, paid by legitimate providers, are not a scam, however, scams do exist. The most common scam is an unscrupulous provider that marks up the spread or commission. They do this to pay a higher rebate than its competitors. But your trading costs will be significantly higher!

Many forex brokers do allow a referring party, or a rebates provider, to mark-up costs to the traders they refer to. This defeats the purpose of the program, and thus jeopardizes the viability of the provider's reputation and its business.

So, a reliable provider wouldn't even consider this approach. Besides that, certain providers may not pay on time, or, in the worst-case scenario not paying you back at all. This is why it's important to choose a reliable provider.

Since CBFX first began offering its quality services, only once, a broker was found to be marking up the pricing on their own, to gain a higher profit for themselves.

This was very easy to spot since clients quickly reported the pricing difference. The agreement with that broker was terminated indefinitely.
What is the best forex rebates program?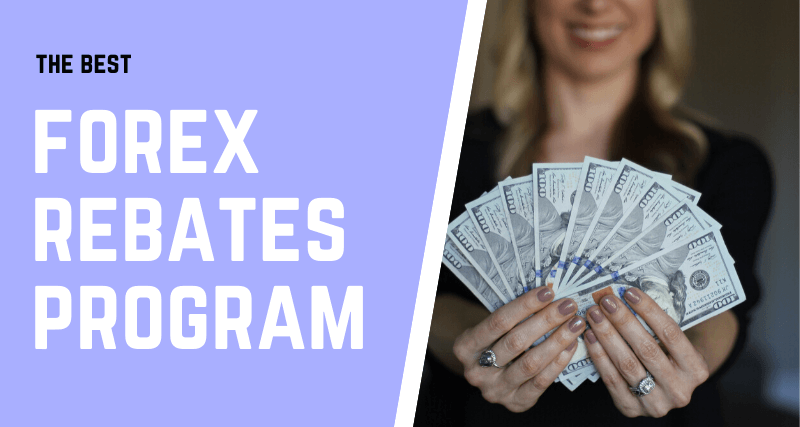 A brief introduction about rebates programs. Chinese forex rebates providers were the first to offer such programs, solely to their Chinese client base. Back in 2006, a new company, FX Rebates, based in the USA, arrived on the market, offering its cashback program to a global clientele.

Launched in 2008, Cashbackforex.com became the second global forex rebates provider and soon after surged in popularity. Shortly thereafter, FX Rebates, either went out of business or stopped offering its services to its clients.

From 2008 onwards, Cashbackforex.com, and its affiliates, have been the dominant and the largest provider and a key player as one of the largest IB (introducing broker) globally.

Looking back in time, many competitors have come online since 2006. Some good and some bad. Cashbackforex.com continued to improve its services along the way to stay ahead of the pack.

Unlike some of our competitors, your spreads will never increase as a result of using our rebates program! As our client, you will earn extra cash on every trade. Choosing us as your provider is a lot more profitable than opening directly a trading account with a forex broker.

Founded in 2008, Cashbackforex.com and its digital family, including RebatekingFX.com, is the original and the leading provider of the Best Forex Rebates Program. Over 100,000 accounts earn extra cash through our service and traders love our helpful 24-hour live chat, telephone, and email support.
Is this article helpful? Share it with a friend
Bu arama kutusunu açmak için grafik üzerindeyken yazmaya başlamanız yeterlidir